Meet Paige! Paige signed up for support from Black Country Impact in 2022 as she was looking for work. Her original goal was to work in the beauty industry and she attended a training course in this sector. She was also attending regular 1-2-1 sessions with a Think Sandwell mentor who helped her to find the courses and supported her to look for suitable vacancies.
She had a change of direction however, when her mum was having some building work done and was struggling to find anyone to carry out work on the property. Paige said, "I realised that there was lots of work available and I wanted to know how to get into a trade".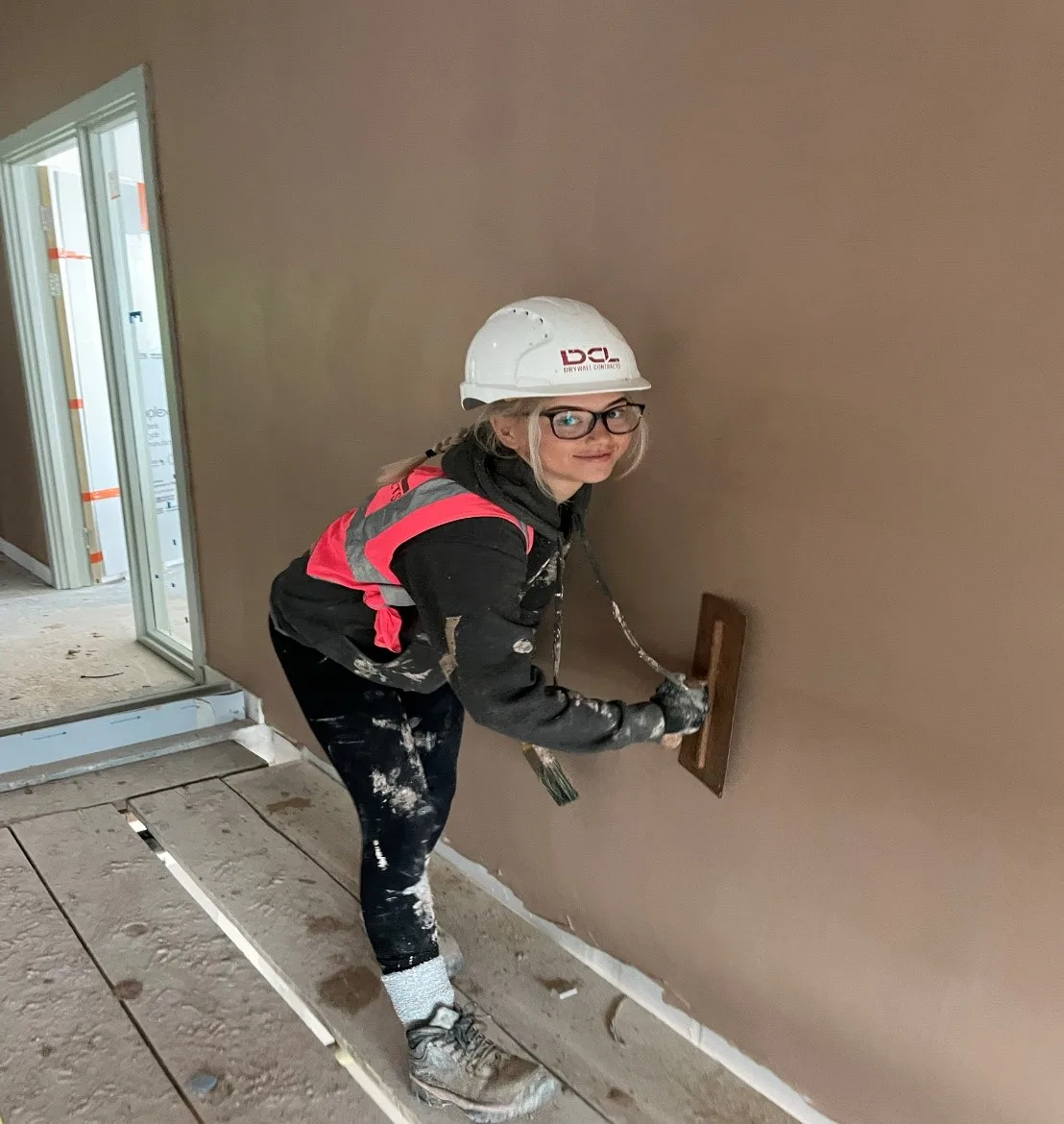 Her mentor arranged for Paige to do a 'construction overview' course which included training for a CSCS card, which she passed. She identified that she enjoyed plastering the most. With support from Think Sandwell, Paige applied for work experience placements and was offered an opportunity with DCL contracts on the Windsor Olympus Academy site in Smethwick. As a result of her performance during her work experience, Paige was offered a 3-year plastering apprenticeship and started in April 2023. Paige's goal is to one day have her own business after qualifying.
Scott Joynes, project manager DCL said "It's nice to see younger age groups having an interest in learning a skilled trade. Having Paige on site has been a breath of fresh air, she certainly keeps us all on our toes. I started as an apprentice myself when I was 16 and it's great to see the support networks that are in place to support apprentices now."
John Jacznik, Director at DCL said "It's refreshing to have someone with that enthusiasm on site. Her character and spirit will make her into a great asset. The support from Think Sandwell in finding an apprentice and setting up the apprenticeship has been a great example of partnership working".
New School Bags for 181 Windsor Olympus Academy Students
BAM, who constructed the new school in Smethwick, made a donation to provide new school bags for the 181 new students starting at the school in September 2023. They used a local supplier based in Oldbury, Gogna Sports & School Uniforms, which created some increased local spend in the area.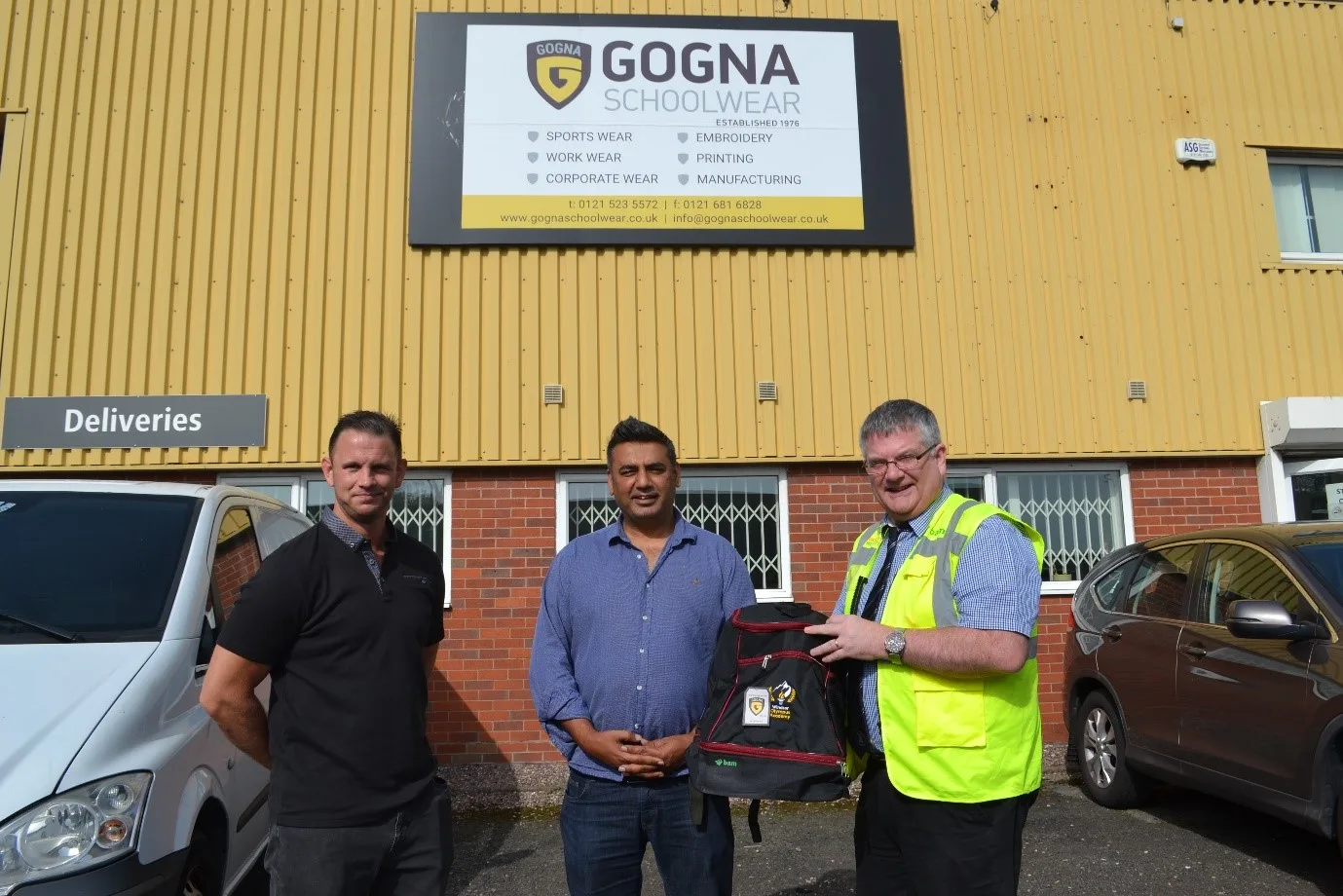 Left to Right: Michael Wragg, Sandwell Council Senior Social Value Officer, Junior Gogna – Owner of Gogna and Phil Eves - Education coordinator, BAM Construction Midlands Limited