Waterways and wellbeing charity, Canal & River Trust, working in partnership with Sandwell Council, has delivered four and half miles of towpath improvements along the Netherton Tunnel Branch Canal, the Gower Branch Canal, the Old Mainline Canal, and the Dudley No.2 Canal. The Canal Network Connectivity Project funding was secured as part of the Government-funded Towns Fund Programme.
Funding has not only achieved great enhancements to improve the canal towpath and access points, making them more accessible and attractive for resident use, but also opened the creation of jobs for local people looking for work.  
To support the social value commitment of this contract, Sandwell's
Social Value and Think Sandwell teams worked with the principal contractor 'Kier' to ensure that local people could be part of the development and work with them on the project infrastructure. A small recruitment campaign was launched and six local people were recruited via Think Sandwell Employment Officer, Anna Bishop.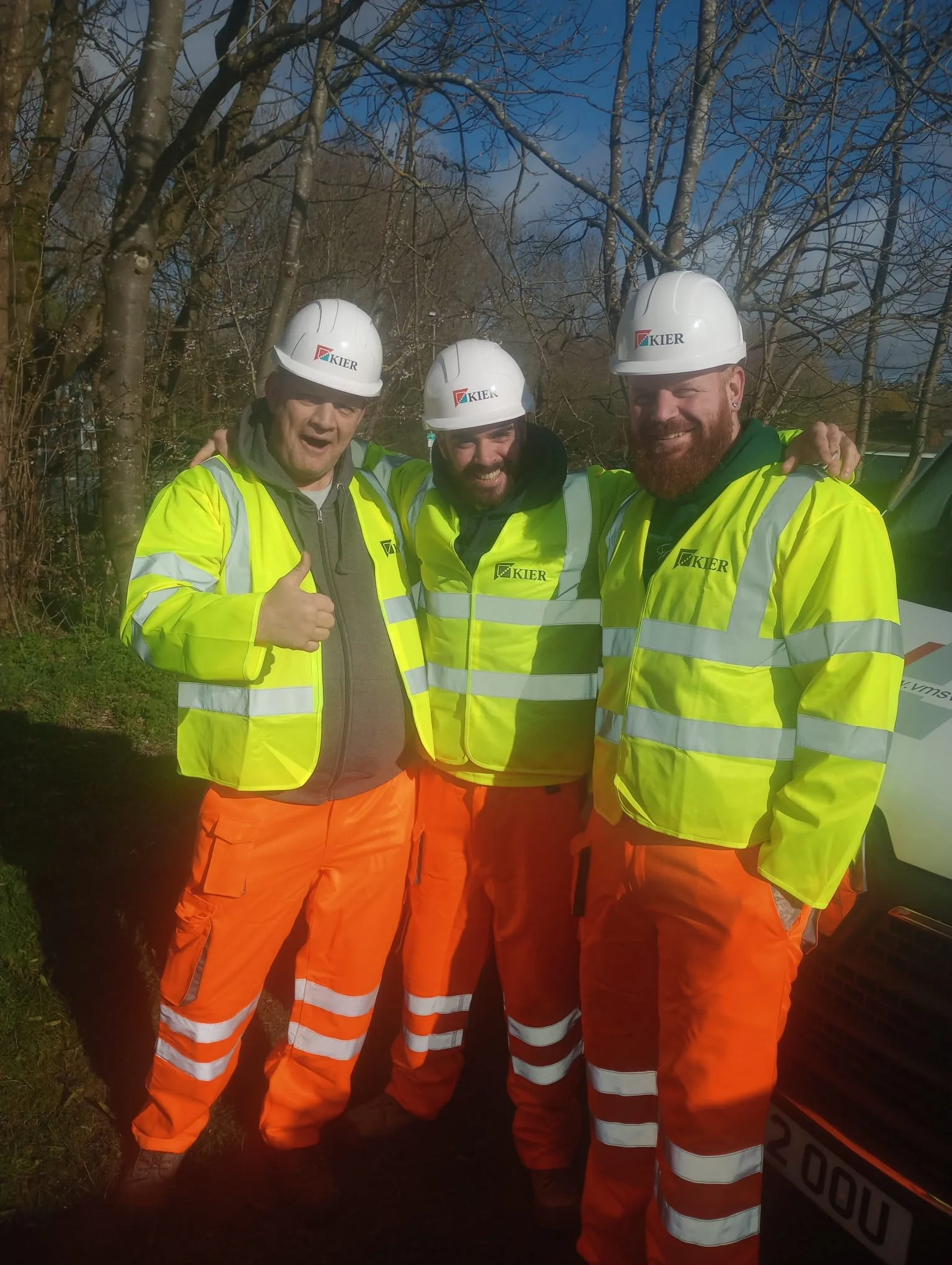 Left to Right: James Swiderski, Jake Blakesley and Peter Brady
Following the completion of towpath improvements, three members of the team continued their employment with Kier. The other three members of the team left the programme to explore other job opportunities.
Michael Ditch, Kiers Operations Manager said: "This has been a great opportunity to work with people who live locally and really put passion into their work.  Kier will look to continue creating opportunities on future programme of works as it is valuable and rewarding in lots of ways"